Working for KAJO

Currently there are no open possitions available…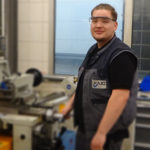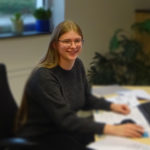 Trainees starting in 2020
Another proud moment for this year is to introduce and welcome our new trainees to the KAJO-Team. Alice started the training program for an Industrial Management Assistant and Vladimir for a Industrial Mechanic. They follow the long tradition in KAJO training tomorrows industry professionals.
History
Founded in 1976, our medium-sized company still is managed by the owners – already in the second generation. Constant growth due to a successful mixture of tradition an innovation: on more than 57,500 m2 a team exceeding 100 provides reliable quality. Global sales are supported by 4 subsidairies in Austria, France, South Africa and New Zealand.
We support you as your partner for lubricants: We offer lubricating greases and lubricating oils for a variety of applications. As we pay special attention to the protection of the environment as well as to sustainability, our product range includes numerous products which are readily biodegradalbe and certified with the Blue Angel and / or the European Ecolabel.



KAJO GmbH
Boschstraße 13
D-59609 Anröchte
Tel: +49 (0) 29 47 / 8 81 – 0
Fax: +49 (0) 29 47 / 8 81 – 120
schmierstoffe@kajo.de